Living in the digital age, gadgets have become an integral part of our everyday lives. From smartphones to smartwatches, these technological marvels have revolutionized the way we communicate, work, and entertain ourselves. However, many people believe that quality gadgets come with a hefty price tag. Fortunately, that is not always the case. In this article, we will explore the top 10 gadgets that offer excellent features and functionality without breaking the bank. So, if you're on a budget and looking to enhance your lifestyle with some incredible tech, read on! and pay attention once to clear the doubts.
Best Gadgets Under a Cheap Price
1. Xiaomi Redmi Note 10 :

The Xiaomi Redmi Note 10 is an impressive smartphone that offers a fantastic value for its price. Packed with a Qualcomm Snapdragon processor, a vibrant 6.43-inch Super AMOLED display, and a 48MP quad-camera setup, this device delivers a seamless user experience. With its long-lasting battery life and ample storage capacity, the Redmi Note 10 is perfect for those seeking a budget-friendly smartphone without compromising on performance.
2. Amazon Echo Dot :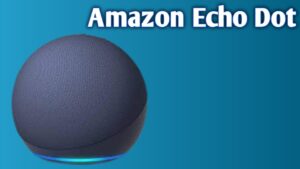 The Amazon Echo Dot is a smart speaker that brings the convenience of voice assistance into your home. With its compact design and Alexa integration, the Echo Dot allows you to play music, control smart home devices, set reminders, and much more with just your voice. Despite its small size, the Echo Dot offers surprisingly impressive audio quality, making it an ideal addition to any room.
3. Fitbit Inspire 2 :
If you're looking to prioritize your health and fitness without breaking the bank, the Fitbit Inspire 2 is the perfect gadget for you. This sleek fitness tracker offers 24/7 heart rate monitoring, sleep tracking, and a variety of workout modes to help you achieve your fitness goals. With a battery life of up to 10 days and the ability to track your steps, distance, and calories burned, the Fitbit Inspire 2 is an excellent companion for your wellness journey.
4. JBL Flip 5 Portable Bluetooth Speaker :
The JBL Flip 5 is a compact and powerful Bluetooth speaker that delivers impressive sound quality. With its rugged design, waterproof construction, and up to 12 hours of battery life, this speaker is perfect for outdoor adventures or indoor gatherings. The Flip 5's ability to connect with multiple speakers for a stereo sound experience further enhances its versatility, making it a top choice for music enthusiasts on a budget.
5. Roku Express HD Streaming Media Player :

Cutting the cord has never been easier with the Roku Express HD Streaming Media Player. This affordable device allows you to stream your favorite TV shows, movies, and more in high-definition. With access to over 500,000 movies and TV episodes from popular streaming services, the Roku Express provides endless entertainment options. Its simple setup and user-friendly interface make it a must-have gadget for anyone looking to upgrade their TV viewing experience.
6. Canon PIXMA MG3620 Wireless All-In-One Printer :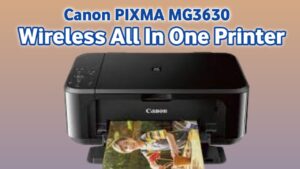 For those who require occasional printing, scanning, or copying, the Canon PIXMA MG3620 is an excellent budget-friendly choice. This wireless all-in-one printer offers convenient features such as mobile printing, automatic duplex printing, and compatibility with various cloud services. With its high-quality prints and compact design, the PIXMA MG3620 is a reliable companion for home or small office use.
7. SanDisk Extreme Portable SSD :

The SanDisk Extreme Portable SSD is a rugged and high-performance storage solution that won't break the bank. With transfer speeds of up to 550MB/s, this portable SSD allows for quick and efficient data transfers. It is also water and dust-resistant, making it ideal for on-the-go professionals or outdoor enthusiasts who need reliable storage for their important files.
8. Anker PowerCore 10000 Power Bank :
Never run out of battery power again with the Anker PowerCore 10000 power bank. This compact and lightweight power bank offers a capacity of 10,000mAh, providing multiple charges for your smartphone or other devices. With its fast-charging technology and intelligent safety features, the PowerCore 10000 ensures your devices stay powered up wherever you go.
9. Logitech MX Anywhere 3 Wireless Mouse :

The Logitech MX Anywhere 3 is a versatile wireless mouse designed for productivity on the go. With its compact and portable design, it easily fits into your bag or pocket. The mouse offers precise tracking, customizable buttons, and the ability to connect to multiple devices simultaneously. Whether you're working in a coffee shop or traveling for business, the MX Anywhere 3 provides a comfortable and efficient mouse experience.
10. Tile Mate Bluetooth Tracker :

Stop misplacing your belongings with the Tile Mate Bluetooth tracker. This small and affordable device attaches to your keys, wallet, or any other item you frequently misplace. By using the companion smartphone app, you can easily track the location of your belongings or ring the Tile Mate to help you find them. The device also works in reverse, allowing you to find your lost phone by pressing the Tile Mate.
Conclusion
In conclusion, you don't have to break the bank to enjoy quality gadgets that enhance your lifestyle. From smartphones to smart speakers and fitness trackers to portable storage, the market offers a wide range of affordable options that deliver impressive performance and functionality. The Xiaomi Redmi Note 10, Amazon Echo Dot, Fitbit Inspire 2, JBL Flip 5, Roku Express, Canon PIXMA MG3620, SanDisk Extreme Portable SSD, Anker PowerCore 10000, Logitech MX Anywhere 3, and Tile Mate Bluetooth Tracker are excellent choices for budget-conscious individuals seeking top-notch gadgets.
So guys we hope this article help you to buy a cool gadgets in cheap price, so if you have any doubts then, comment us in a section. So now we are going to end this article and again we will meet you soon, in another article till now share this informative article to you  friends and family, so bye bye and have a good day.