In today's world, security is a top priority for individuals and businesses alike. With the rise in criminal activities, the demand for CCTV (Closed-Circuit Television) cameras has soared. These cameras serve as vigilant sentinels, capturing crucial evidence and deterring potential threats. However, with a plethora of options available, finding the best CCTV camera can be a daunting task. In this article, we will explore the top choices within a reasonable budget. Whether you're a homeowner or a small business owner, we've got you covered with our comprehensive list of the best CCTV cameras under $2000.
The Best CCTV Cameras Ensuring Unparalleled Security
1. Hikvision DS-2CD2042WD-I :
The Hikvision DS-2CD2042WD-I is a feature-packed CCTV camera that offers exceptional performance and advanced functionalities. Here are some of its key features. High-resolution imaging: The camera boasts a 4-megapixel sensor, allowing for detailed and sharp images. With this level of resolution, you can capture clear footage that accurately depicts people, objects, and events. Excellent night vision: Equipped with infrared (IR) LEDs, the DS-2CD2042WD-I offers outstanding night vision capabilities. It can capture surveillance footage in complete darkness, providing round-the-clock security.  Wide Dynamic Range (WDR): This camera incorporates WDR technology, which enables it to handle high-contrast scenes effectively. It balances the exposure levels in bright and dark areas, ensuring that important details are not lost in challenging lighting conditions.
Versatile viewing angles: The DS-2CD2042WD-I features a varifocal lens, allowing you to adjust the viewing angle according to your specific needs. Whether you require a wide-angle view or a more focused perspective, this camera provides flexibility in capturing the desired area. Robust construction: Built to withstand various environmental conditions, this camera has an IP67 weatherproof rating. It is resistant to dust, rain, and harsh weather conditions, making it suitable for both indoor and outdoor installations.
2. Dahua IPC-HFW1320S :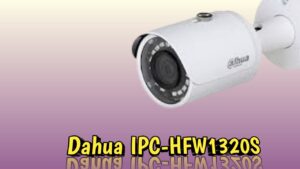 The Dahua IPC-HFW1320S is a compact and versatile IP camera designed for outdoor surveillance applications. It features a 3-megapixel progressive scan CMOS sensor, delivering high-resolution video footage with sharp details. The camera offers excellent low-light performance with its IR illumination, allowing for clear imaging even in challenging lighting conditions.
With its IP67 weatherproof rating, the IPC-HFW1320S is built to withstand harsh environments, ensuring reliable operation in various outdoor settings. The camera supports advanced features such as motion detection, digital noise reduction, and H.264 video compression, enabling efficient storage and transmission of video data.
3. Reolink RLK8-410B4 :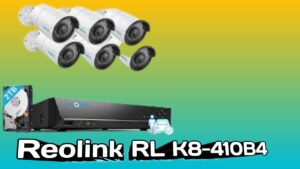 The Reolink RLK8-410B4 is a high-quality security camera system designed for home or small business use. It features 4K Ultra HD video recording, providing clear and detailed footage for enhanced surveillance. The system includes four weatherproof cameras that can be installed indoors or outdoors, allowing for comprehensive coverage of your property.
These cameras have night vision capabilities, enabling monitoring in low-light conditions. The RLK8-410B4 supports motion detection and remote viewing, allowing you to receive alerts and access live footage from your smartphone or computer. With its easy setup and robust features, this system offers reliable security and peace of mind.
4. Amcrest ProHD Outdoor :
The Amcrest ProHD Outdoor is a feature-packed surveillance camera designed for outdoor use. It offers a range of functionalities to ensure reliable monitoring and security. With its weatherproof construction, it can withstand various outdoor conditions, making it suitable for both residential and commercial applications. The camera provides high-definition video recording, capturing crisp and clear footage during the day and night. Its infrared night vision capability enables surveillance in low-light or complete darkness.
The ProHD Outdoor also includes a wide viewing angle, allowing for a broader coverage area. For added convenience, the camera supports remote viewing through the Amcrest app, enabling users to monitor their property from anywhere using their smartphone or tablet. It also features motion detection with customizable alerts, notifying users of any suspicious activity detected within the camera's field of view. In summary, the Amcrest ProHD Outdoor offers high-definition video recording, infrared night vision, wide viewing angles, remote viewing capabilities, motion detection, and two-way audio communication. Its comprehensive feature set makes it a reliable and versatile option for outdoor surveillance needs.
Conclusion
Selecting the best CCTV camera within a reasonable budget is crucial for ensuring optimal security. The Hikvision DS-2CD2042WD-I, Dahua IPC-HFW1320S, Reolink RLK8-410B4, and Amcrest ProHD Outdoor are all exceptional options that offer various features to suit different surveillance needs. From their high-resolution capabilities to their night vision prowess and durability, these cameras provide reliable and comprehensive security solutions.
When choosing a CCTV camera, it is essential to consider factors such as resolution, night vision range, weatherproofing, and ease of installation. Additionally, evaluating the specific surveillance requirements of your property will help you make an informed decision. So guys now we are ending this article and will be back Soon in another, if you have any question to ask then comment us in a section below till now share this informative article to your friends and family, good bye guys and have a good day.
write an article about