Hello guys welcome to this article, so today we will going to talk about Top Five Smartphone Under 20,000. So, if you are planning to buy a new phone, which can capture beautiful photos, smooth gaming process, strong battery backup and awesome features with value of money smartphone, and your budget is 20,000 below the we have listed some best smartphone. So in this article we will over review some best smartphone which is under 20,000, and explore its features and specifications, with full details. So if you are thinking to buy a smartphone then this article only for you. So without wasting any time lets start this article.
Top Five Smartphone Under 20,000:
1. Vivo T2 5G:
When we talk about smartphone, then Vivo is is trustable brand and vivo T2 5G is a superb mobile in this price range. The camera is good, with strong battery backup and powerful performance. Its octa-core Dimensity 6020 processor make your phone smooth, and seamless performance, even using long time and you can play games without any lags. The display size of this phone is 16.71 cm (6.58 inch) with 2408 x 1080 Pixels and the display screen cover by Full HD+ LCD Display. The phone is thin in design, just 8.15mm and having a flat 2.5D frame where you can simply take in your hand. The battery capacity is 5000 mAh where you can use the phone for a long time without any interrupt and its 18 W Fast Charge quickly. You can capture beautiful picture with 50 MP primary camera and its have super night mode where you can take clean photo in dark. You can get some additional camera modes like, Photo, Night, Portrait, Video, 50 MP, Panorama, Live Photo, Slo-Mo, Timelapse, Pro, Documents.  The Extended RAM 3.0 technology adds RAM with up to 8 GB and the internal storage is 128 GB, where you can store photos and videos or any files and document easily. Now if we talk about its price then the price of this Vivo T2 5G is Rs. 14,999.
2. MOTOROLA g54 5G: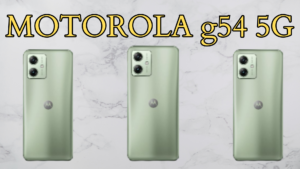 The MOTOROLA g54 5G is another good option for those who are planning to buy a mobile under 20,000. Its a really good phone with stylish design and camera quality. Its 16.6 cm FHD+ Display give you viewing experience with flawless clarity on the moto g54 5G and the remarkable 120 Hz refresh rate ensures unparalleled fluidity, whether you're transitioning between apps, gaming, or browsing. The moto g54 5G is powered by 6,000 mAh, where you can enjoy your favorite game for countless hours, video chat with your buddies and consume content you love for hours on end and its Turbo Power 33 W charger, Recharge rapidly. Its have MediaTek Dimensity 7020 octa-core processor that offers smooth experience while gaming, multi tasking or consuming content. The look is stylish with sleek and elegant appearance and its come with three different color option which is  Midnight Blue, serene Pearl Blue, and refreshing Mint Green. The camera quality is just awesome you can take clear shot with 50 MP OIS camera and with its 8 MP secondary camera, you get the capability of an ultra wide lens, depth lens, macro lens all in one for a complete quad function camera experience and its come with many camera mode like  Ultra Res, Dual Capture, Spot Color, Night Vision, Macro Vision, Portrait, Live Filter, Panorama, AR Stickers, Pro Mode (W/ Long Exposure), Smart Composition, Auto Smile Capture, Google Lens Integration, Active Photos, Timer, RAW Photo Output, HDR, Burst Shot, Assistive Grid, Leveler, Watermark, Barcode Scanner, Quick Capture, Tap Anywhere to Capture. Its come with 12 GB RAM and 256 GB internal store where you can easily store any big document or photos and videos. The price of MOTOROLA g54 5G is Rs. 17,999.
3.

POCO X5 Pro 5G:
POCO X5 Pro 5G is one of the finest smartphone under 20K, the design and display are excellent, this phone is best for gamer and you will get a strong battery pack with vale for money price. The POCO X5 Pro have Snapdragon 778G with staggering 545K AnTuTu score, which keep your phone smooth and cool, while playing games or watching movies, etc. Its have narrow bezel and a premium-grade AMOLED display for an immersive experience, the display size of this phone is 16.94 cm (6.67 inch) with 2400 x 1080 Pixels screen resolution. The Dolby Vision  and HDR 10+ bring your display picture quality more high where you can watch your favorite content on spectacular experience. The POCO X5 pro 5G has a svelte design, weighs 181 g, and has a thickness of up to 7.99 mm and it has an IP53 rating and Gorilla Glass 5 Protection to protect against water and dust. POCO X5 have monstrous battery about 5000 mAh battery, so that you can use entire day without getting any interrupted and its 67 W Sonic give you instant charging. The POCO X5 Pro 5G, feature 8 GB RAM with 256 GB internal storage. The camera quality is absolutely perfect with 108 MP primary camera where you can capture a crystal clear photos. The price of the POCO X5 Pro 5G is about 19,499 Rupees.
4. OnePlus Nord CE 2 Lite 5G:
The OnePlus Nord CE 2 Lite 5G is awesome phone with good display quality and beautiful camera picture and the battery backup of this phone is excellent, we sure after purchasing this phone, you will never regret. At first you will see its processor with Qualcomm Snapdragon 695 5G which ensures quick and smooth operation and the operating System based on Android 12. It has large screen up to  16.74 cm (6.59), where you can enjoy large image and picture. The battery capacity is about 5000 mAh, so that you can stream, play, work, and do much more without worrying. Its have 6 GB RAM and as this smartphone offers an internal storage of up to 128 GB, so it will allow you to download ample data, save a large number of pictures and videos, and much more without affecting performance. You can click, shoot, and capture clear scenes and images with 64 MP rear main camera, a front camera of up to 16 MP. Now if we talk about its price then the price of this phone is 16,919 Rupees.
5: Samsung Galaxy M33 5G:
The is a perfect phone to use for a multitude of purposes, including communication, entertainment, productivity, navigation, and much more. The display size is about 16.72 cm (6.6) full rectangle rounded corners TFT display with up to 1080x2400p FHD+ resolution. Its have Sleek and Stylish look with two unique color Mystique Green and Emerald Brown. Its available with up to 8 GB of RAM with 128 GB of ROM where you can store your photos and videos or any big amount of document easily. Its Powered by a 5 nm octa-core processor, so that you can enjoy a smooth and responsive mobile experience. The battery capacity is 6000 mAh, where you can play games or watching movie for a long time. You can take clear photo with 50 MP quad-camera setup and 4k video record. Allover it is a prefect smartphone and the price of this phone is Rs. 17,331.
Read also: Best Product for Big Diwali Sales in Flipkart.
Conclusion:
So, guys this is Top Five Smartphone under 20,000 we hope you like this article and if you have any question or doubt then you can comment us in a section below, we will try to solve your doubt. Now we are going to end this article and will be right back soon in another informative article till now share this article to your friends those who are planning to buy a new phone. So have a good day and bye bye.